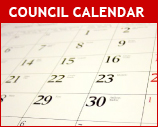 2016-2017
Printable Council Calendar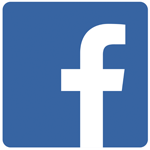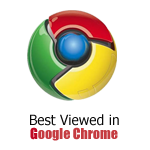 Three Harbors Council E-Newsletter: Friday, May 26, 2017
Would you like to get the Three Harbors Council E-Newsletter straight to your inbox? Sign up Now!
A new E-Newsletter is released every other Friday.

Upcoming Events
---
Scouting the Zoo - Registration Deadline Today
In-person registration available from either office (Milwaukee until 6:00 pm or Kenosha until 5:00 pm).
Online registration is also available.
Service projects are a great addition to our amazing event. You can participate in planting enrichment gardens that are used as food for the animals around the zoo.
Find more information on Scouting the Zoo or to register visit our website.
---
Stampede for Scouting - Final Day for Early Bird Pricing
Early Bird Registration Ends TODAY, register now!
Online Auction: we have great options and you do not need to be present to win (view in Chrome).
5K Run/Walk at the Zoo includes: parking, admission to the zoo, race t-shirt, the 5K Run/Walk entry, medals for division winners and a pancake breakfast!
For more information, visit the Stampede for Scouting website
---
Water Fun Weekend at Summer Camp
Come prepared to get wet and maybe a bit muddy! We have so many options for fun at this year's Cub Scout Summer Camp, click through our Summer Camp Guide.
4-Day Day Camps, Weekend Family Camps, Resident Camp, Trailblazer Day, Family Game Night, STEM Weekend Camp, Water Fun Weekend Camp, Wilderness Weekend.
Knights, Heroes, Fun, Sun, BB's, Archery, Games, Swimming, Boating and more!
Plan for an awesome summer by signing up today!
---
Polaris District In-Town-Day-Camp
June 26 - 30, 2017 at Holy Family Parish, Whitefish Bay WI.
Open to all registered Scouts, going into 2nd thru 5th grades this fall.
$150 per person for the entire week.
Price includes: patch, t-shirt, hat, all program materials, field trip (participants to provide their own lunch).
Check-in daily, program runs from 8:00 am - 4:00 pm Monday - Friday.
Questions? Contact Lori Holz 414-324-6787 or Larry Danner 414-443-2862.
Mark your calendar and Register Now!.
---
North Shore Fire Department Explorer Agility Challenge
Saturday, June 3, 2017.
Bayshore Town Center: 5800 North Bayshore Drive, Glendale, WI 53217. (Town Square by Sprecher's Restaurant & Pub and Devon Seafood & Steaks).
Agility program registration opens at 7:00 a.m. Program begins promptly at 9:00 a.m.
Registration: $10.00 per Explorer.
Deadline to register: Friday, May 26, 2017.
---
Merit Badge Clinics
---
Join us at Camp Ammon for the Experience of a Lifetime!
Camp Ammon is a 12-day, coed Scout camp that operates exclusively during the Wisconsin State Fair. This Scout camp is a distinctive service camp that allows participants freedom, fun and the opportunity to explore new friendships.
August 2-14, 2017 at Wisconsin State Fair Park.
Boy Scouts, Venturers, Explorers and Girl Scouts, ages 14 to 17.
Participants provide service to the State Fair, including working at admission gates and daily fair events, assisting the State Fair administration and ushering at shows on the State Fair Main Stage.
Enjoy volleyball, dances, swimming, movies, access to the fair and so much more when you're not on duty.
The camp fee is $60.00 and includes three daily meals, twelve days of lodging, a uniform shirt and hat!
For more information, please email Lisa Held or call us at 414-266-7182. You can also visit www.campammon-bsa.org.
---
Welcome New Program Executive
Please welcome Adam Braatz to the Three Harbors Council. Adam began his career with the BSA in January 2016 as a District Executive with the Lewis and Clark Council in southern Illinois, which later merged into the Greater St. Louis Area Council. Adam is proud to join Three Harbors Council as Senior Program Executive, and will also serve as Camp Director of Indian Mound Scout Reservation. Learn more about Adam.
---
Training Available
Wood Badge Training
The purpose of the Wood Badge experience is to strengthen Scouting in our Units, Districts and local Council by strengthening our leaders, support staff, and professionals. The tools that you learn from this training will help you strengthen yourself in every aspect of life, from Scouting, to career, to personal relationships.
All-inclusive training takes part over the course of 6 days (two weekends).
August 19-21, 2017 at Indian Mound Scout Reservation, Oconomowoc, WI.
September 15-17, 2017 at Camp Oh-Da-Ko-Ta, Burlington, WI.
National Youth Leadership Training (NYLT)
Scout troop or Venturing crew youth leaders (or are soon to be) should attend the National Youth Leadership Training conference.
June 10-16, 2017 at Indian Mound Scout Reservation, Oconomowoc, WI.
A week-long advanced leadership training experience.
---
Sports for Scouts
---
New Eagles
View out our list of Eagle Scouts from January through March of 2017.
---
Ken Smith Golf Classic
The finest charity golf outing in southeastern Wisconsin! Play 18 holes at Lake Geneva National, one of Wisconsin's premier golf courses!
Enjoy a dinner banquet and an opportunity to network with other golfers.
A great way to enjoy golf and help support Scouting programs in Kenosha, Racine and Milwaukee counties.
Don't like to golf? You can still support Scouting and provide a sponsorship, go to the link below.
Register on our Ken Smith Golf Classic website.
---
Scout Shop Updates?
American Tees: Hooray for the Red, White and Blue! Three new Tees, Just $7.99 each. Check out the selection!
Thorlos: April 30 - June 17,2017 Made in America, Official Uniform Hiking socks. Purchase two or more pair of Thorlos and get 25% OFF each pair.
Introducing CampMaid: NEW to the Scout Shop. Innovate your camp kitchen with CampMaid brand Dutch oven cooking gadgets.
2017 Jamboree: Adults, parents or youth 16+ that could not get into a contingent and that would like to go to the 2017 Jamboree can staff the Trading Post. Find out more about the Trading Post Nation at ScoutStuff.org. *Already Going? Stop in and pick up a Jamboree Packing List.
Hiring Part-Time Sales Associate: Pick up an application at the Milwaukee Scout Shop to apply today.
Find us on Facebook: Search for "Milwaukee Scout Shop".